International Walk to School Day
Are you ready to Walk to School? Sign up for International Walk to School Day - Wednesday, October 2, 2019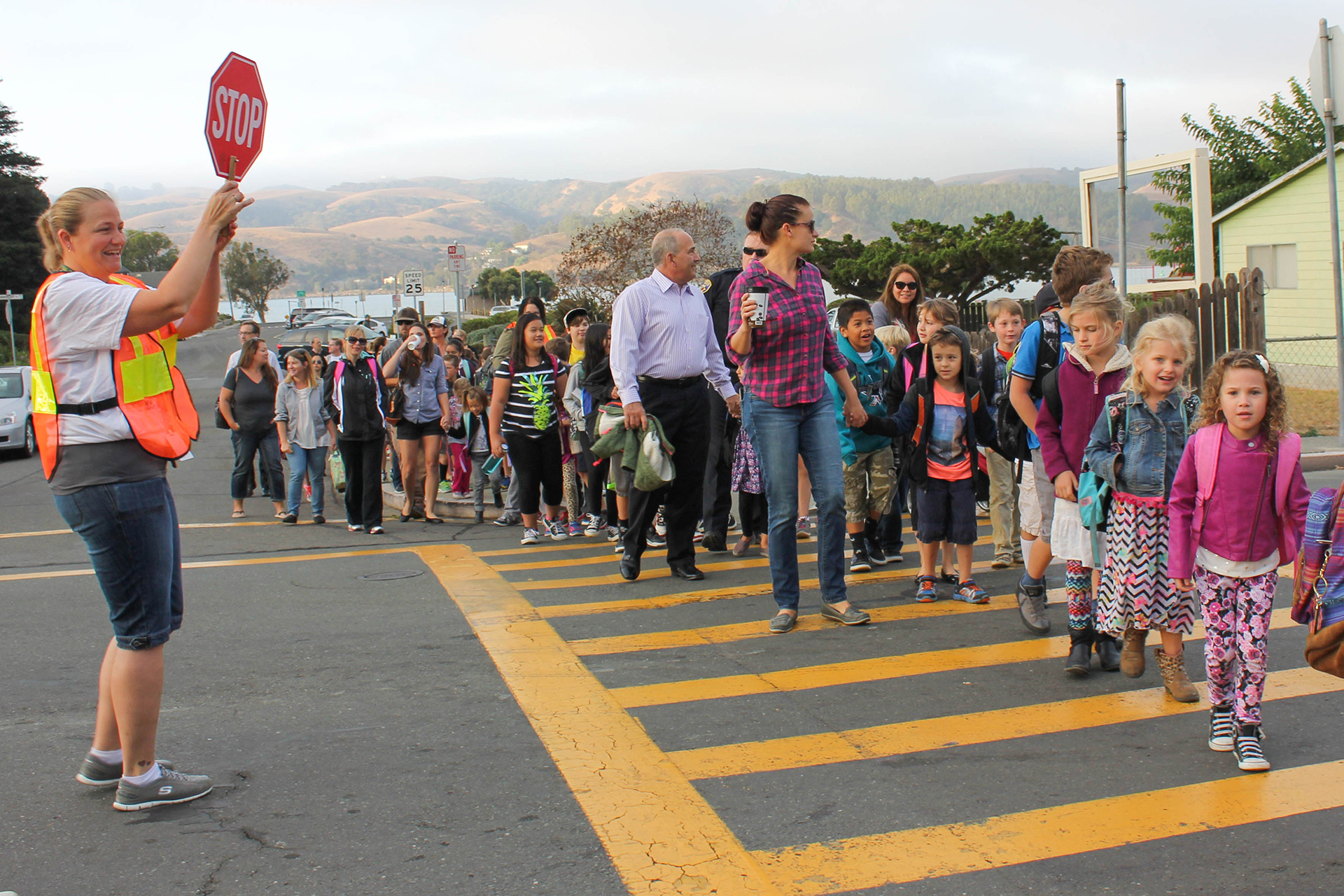 Every October, students throughout Solano County, the nation and the world are encouraged make the effort to get out of the car and walk to school on International Walk to School Day.
Posters and information will be sent to registered schools.
Additional posters and social media graphics are available below.
Suisun Elementary School students, parents and staff celebrated International Walk to School Day in October 2018!
On October 10, 2018, more than 8,600 students from 48 schools throughout Solano County celebrated the day by walking to school – up from 46 in 2017! Thank you to the schools that continue to take part every year and also to the new schools that joined in the fun for the first time this year.
See who walked in 2017!