Safe Routes to School Poster Contest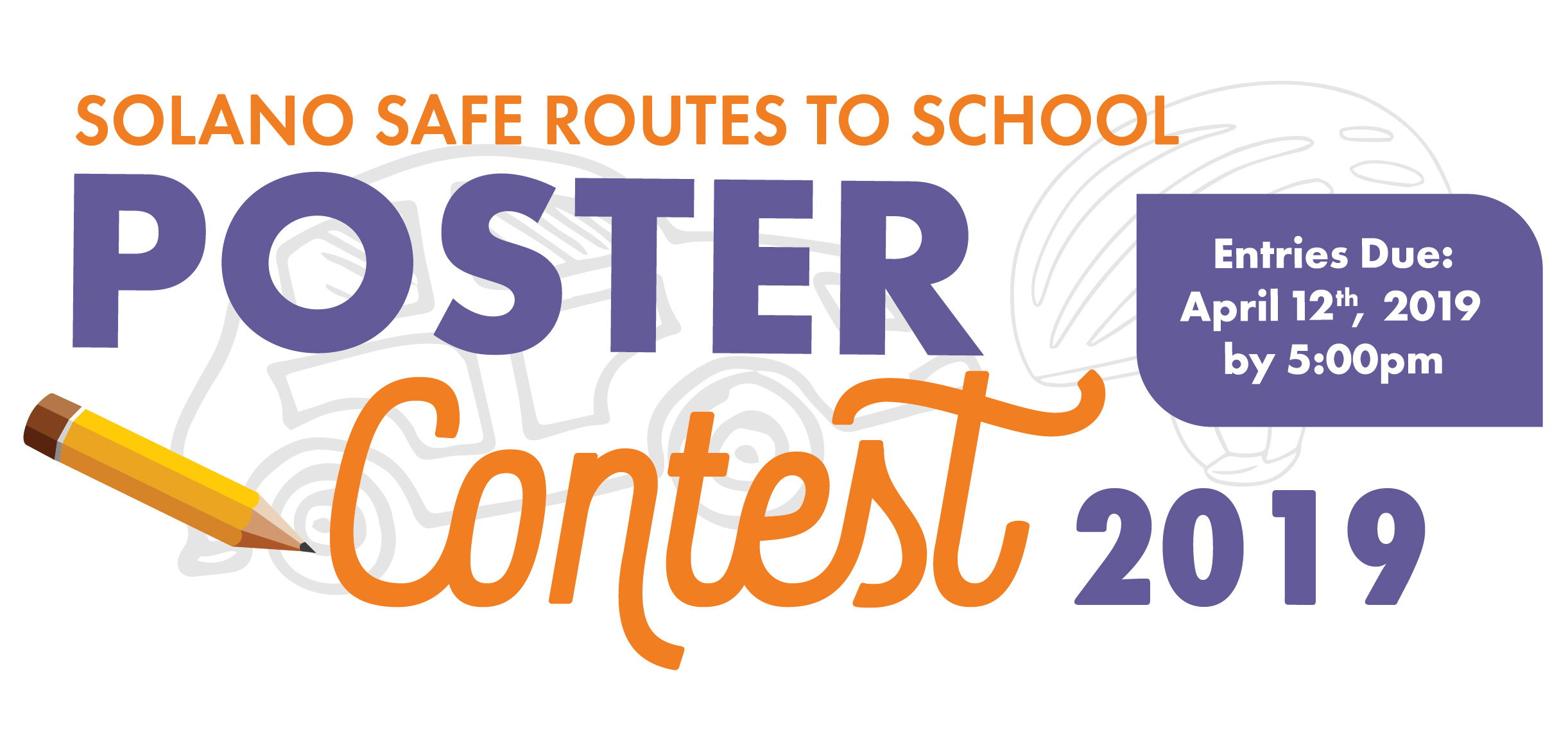 Entries are being accepted for the 5th Annual Solano Safe Routes to School Poster Contest! Students K-12 are invited to design a poster using one of the following safety messages:

Always wear a helmet when riding your bike or scooter.
Cross the street at the crosswalk.
Always make eye contact with drivers when crossing the street.
Look before your cross: left, right, left again.
Don't talk or text on your phone when crossing the street (put those headphones away too).
The top winners in each category will receive a gift certificate to a local bike shop and winning artwork (1st through 3rd place) will be featured in a Safe Routes to School 2020 calendar!
Entry forms and informational flyers are available in the "downloads" section below.
Entries are due April 12th by 5pm and must be submitted with a completed entry form.
Entries may be mailed or delivered to:
Solano Transportation Authority
Safe Routes to School Program
One Harbor Center, ste. 130
Suisun City, CA 94585
Winners from the 2018 Safe Routes to School Poster Contest
For the 4th Annual SR2S Poster Contest, students were asked to design a poster to showcase the positive impact of walking and biking to school on the environment, traffic and student health.
Kindergarten – 2nd:
1st Place – Julia M. Cordelia Hills Elementary, Fairfield
2nd Place – Melanie N. Padan Elementary, Vacaville
3rd – 5th:
1st Place – Neharah S. Foxboro Elementary, Vacaville
2nd Place – Jeremy C. Padan Elementary, Vacaville
6th – 8th:
1st Place – Whitney G. Summit Academy, Vacaville
2nd Place – Kristin S. Crystal Middle School, Suisun City
9th – 12th:
1st Place – Lauren M. Rodriguez High School, Fairfield