Safe Routes to School Poster Contest
2018 Poster Contest Winners Announced!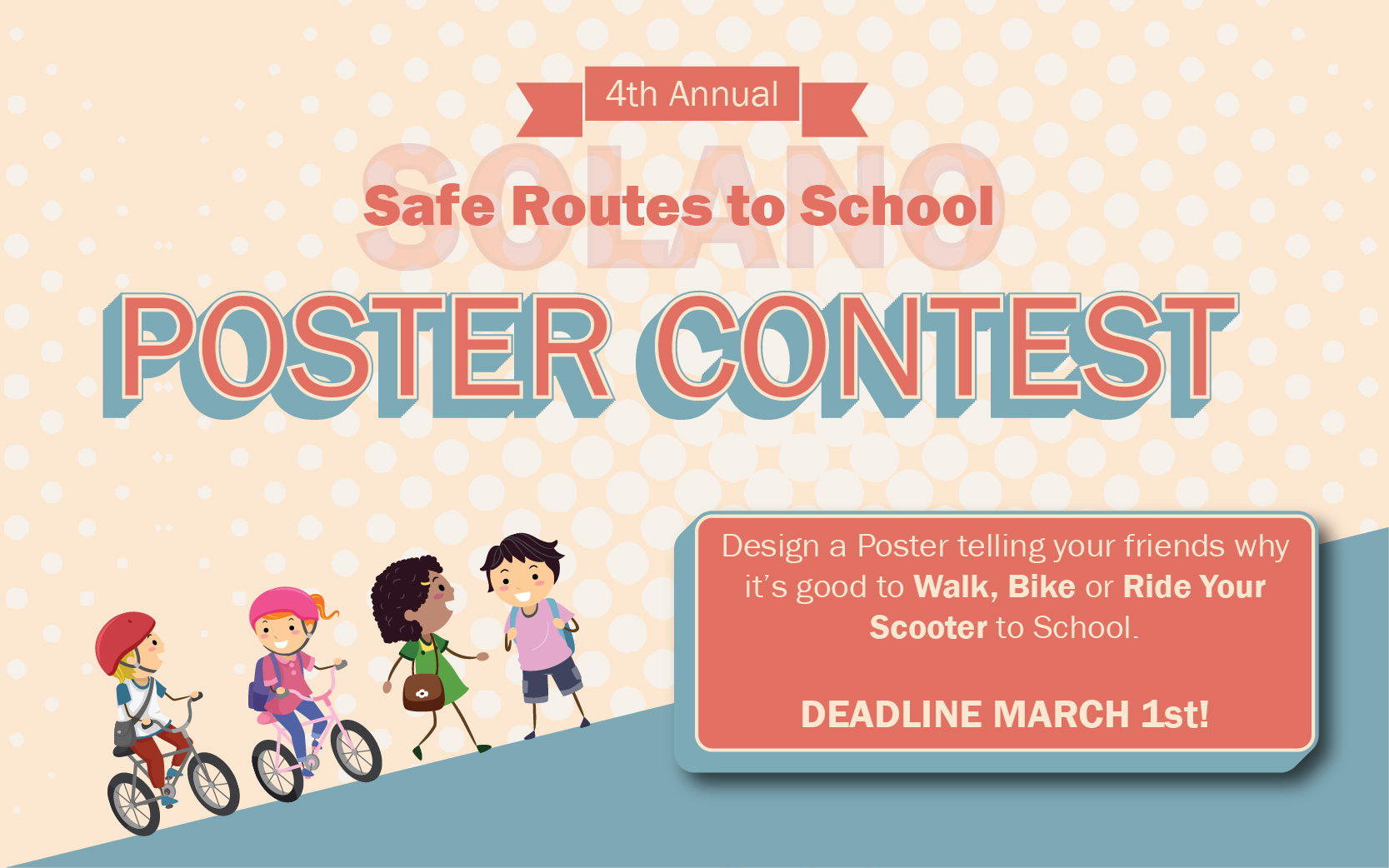 The 4th Annual Solano Safe Routes to School Poster Contest was a huge success! Solano County students (K-12th Grade) were invited to show their artistic abilities by designing a poster that tells their classmates why it's good to walk, bike or ride a scooter to school.  Artwork included proper use of traffic safety laws, such as wearing a bike helmet, crossing the street in a crosswalk, or riding a bike with the flow of traffic.
The SR2S program received over 120 entries and the judging was tough! Thank you to the students and teachers that participated in the Poster Contest this year.
The contest winners are:
Kindergarten – 2nd:
1st Place – Julia M. Cordelia Hills Elementary, Fairfield
2nd Place – Melanie N. Padan Elementary, Vacaville
3rd – 5th:
1st Place – Neharah S. Foxboro Elementary, Vacaville
2nd Place – Jeremy C. Padan Elementary, Vacaville
6th – 8th:
1st Place – Whitney G. Summit Academy, Vacaville
2nd Place – Kristin S. Crystal Middle School, Suisun City
9th – 12th:
1st Place – Lauren M. Rodriguez High School, Fairfield