Case study
Fairfield
Fairview Elementary School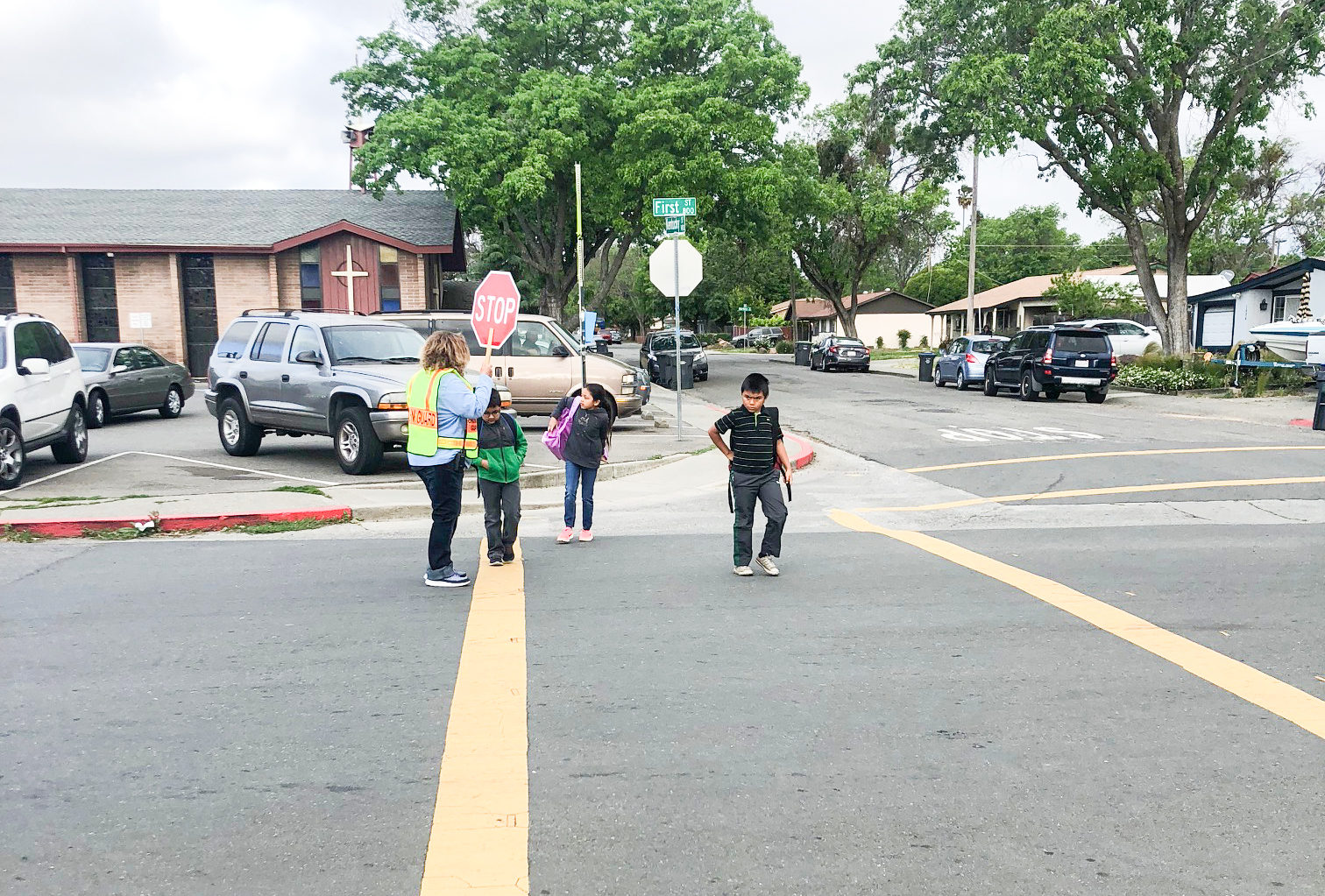 A Rectangular Rapid Flashing Beacon (RRFB) was installed in early 2021 to improve the safety of the existing crosswalk in front of Fairview Elementary. Located at the intersection of 1st Street and Kentucky Street, this crossing is also supported during school arrival and dismissal times by a school district crossing guard. This project will increase the safety for students and the community by alerting drivers of pedestrians crossing.
Timeline
In 2018, as part of the SR2S Evaluation and Intervention Project, SR2S staff joined Principal Porter,  City of Fairfield engineering staff, and a school volunteer to conduct a walkability assessment to identify potential  improvements around the school. The resulting list of improvements would increase safety and encourage more students to walk or bike to school.  At a follow-up site review with members of the Fairfield 3Es committee (City of Fairfield Traffic Engineering and Police Department representatives, Fairfield-Suisun Unified School District Facilities staff, and SR2S staff) reviewed the suggested improvements from the walk audit. It was determined that a Rectangular Rapid Flashing Beacon would improve the safety of this crossing located directly in front of the school.  With funding provided from the City of Fairfield Police Department, public works installed this RRFB at the intersection of 1st Street and Kentucky Street.  Installation was completed in early 2021, while students were in distance learning due to the COVID-19 pandemic, and is ready when students return to in person classes.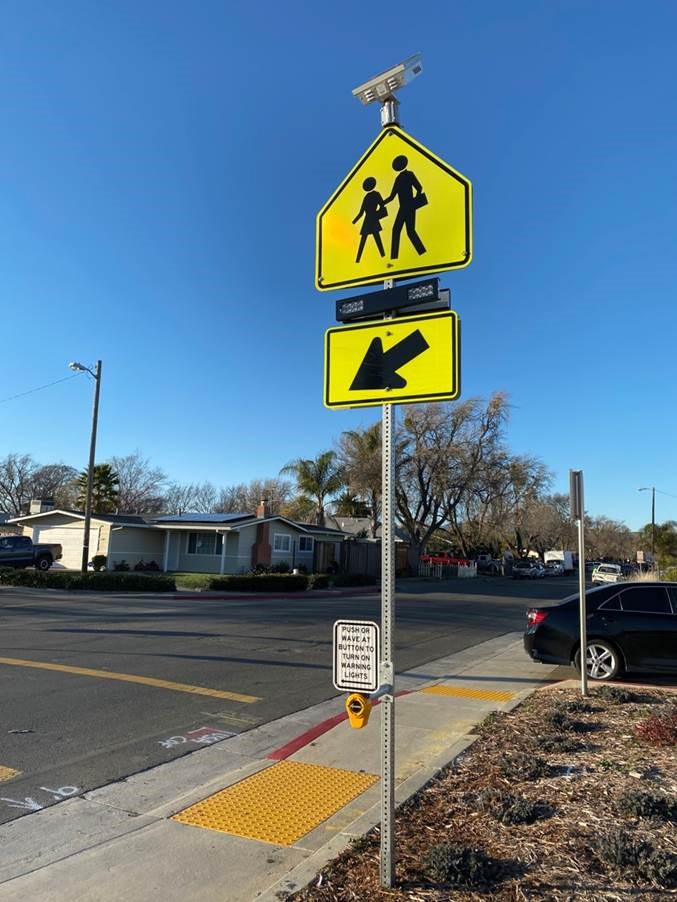 This new RRFB allows for passive activation of the lights. Pedestrians and bicyclists can push the button, or wave a hand in front of the sensor to activate the signal.