National Bike to School Day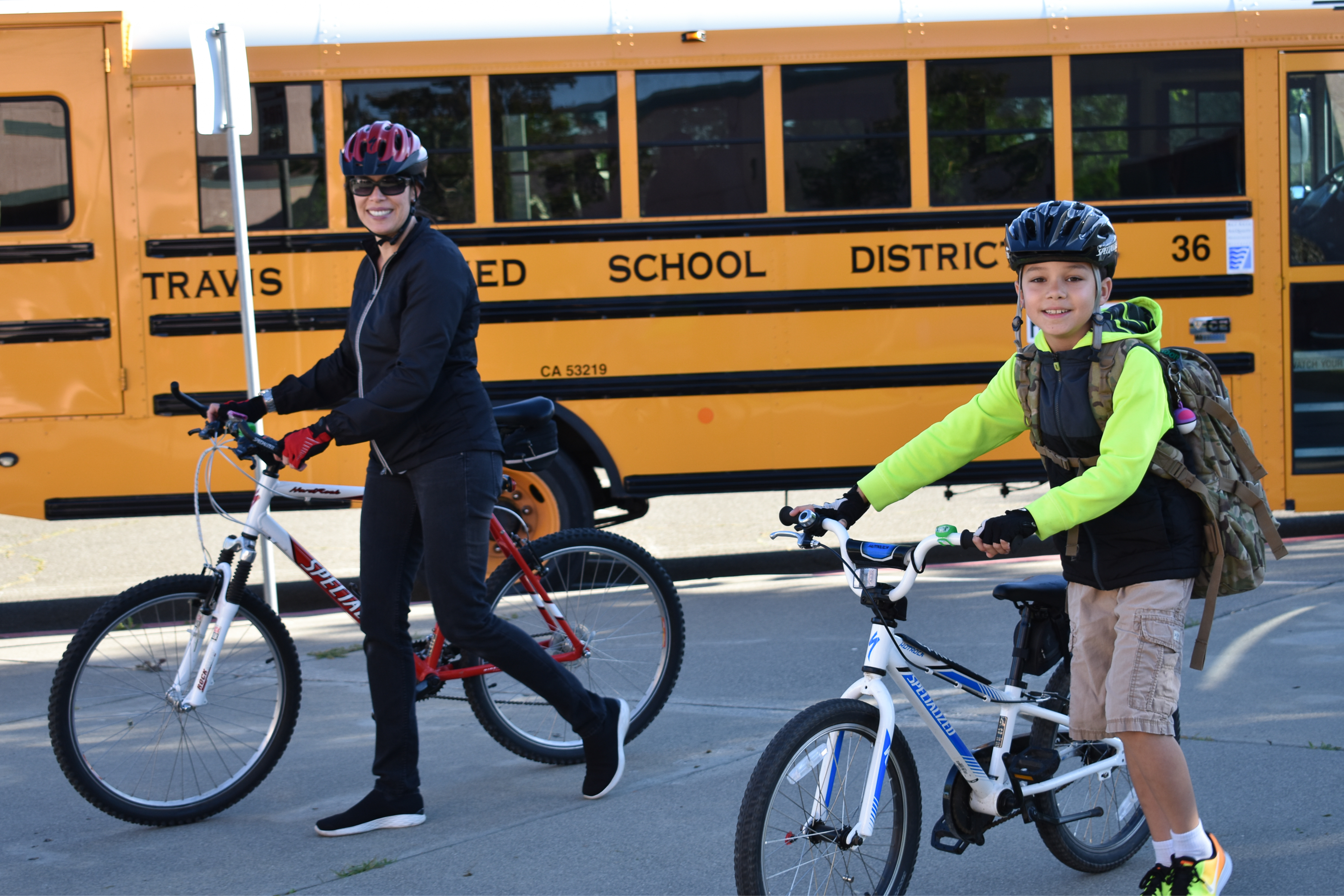 Bike to School Day 2020 has been cancelled due to the Covid-19 pandemic. The Solano SR2S Program stays ready to support our schools when they return to their campus.
Check out our Safe Routes "at home" resources page for videos, ideas and activities to support biking in your neighborhood or on Solano County trails. Remember to maintain 6 foot physical distancing when exercising and on any trails.
Each May, students across Solano County strap on their helmets, hop on their bikes and pedal to school on National Bike to School Day, as part of National Bike Month. The Solano Safe Routes to School program sponsored the first event in 2013 and participation continues to grow. In 2019, 28 schools from all 7 school districts in all 7 cities in the county participated.
Thank you to all Solano County schools that participated in National Bike to School Day 2019!
Bike to School Day 2019
On Wednesday, May 8th 2019, 28 Solano County Schools participated with 1,650 students riding to school that day.  This year, 3 schools expanded their Bike to School Day to encourage students to ride each day for the entire week. Thank you Foxboro, Fairmont Charter and Callison Elementary for taking this effort to the next step!