Bike Rodeo
What is a Bike Rodeo?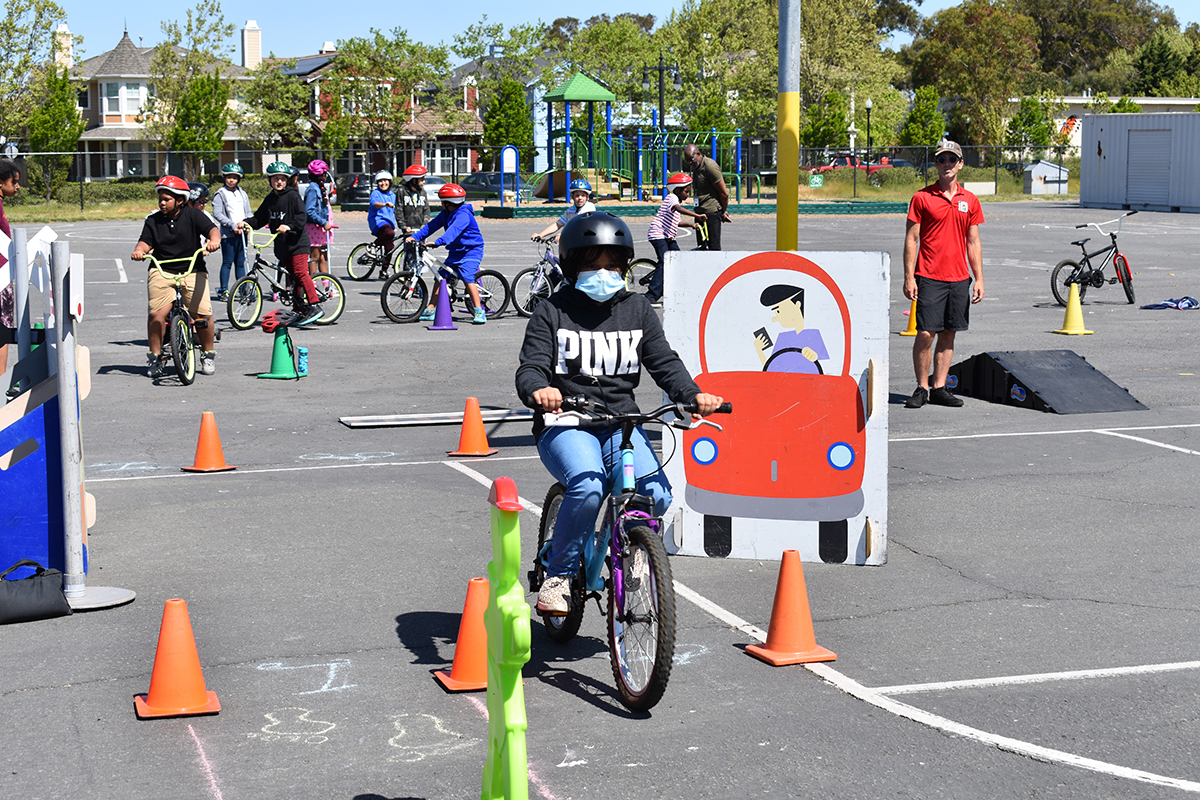 A fun, interactive, and educational event to teach youth how to be safer pedestrians, bicyclists, and scooter riders. Students will walk, ride, and roll through Safe Moves City with intersections, crosswalks, bike lanes, traffic signs & signals, railroad tracks, railroad signs, cars, houses, and stores. Safe Moves City, a Solano Safe Routes to School partner, simulates traffic hazards facing youth as they walk, ride and roll to and from school and destinations in
their community.
K-8 students should bring their own bike or scooter and must be able to ride without assistance. Signed waivers and helmets are required. Students without a bike will receive education and participate as pedestrians.
For more information or to schedule a Bike Rodeo at your school, contact the Safe Routes to School program at (707) 399-3222 or solanosr2sinfo@sta.ca.gov.
Host Your Own Bike Rodeo Event
If you would like to host your own Bike Rodeo for a  community event in your community or school, your agency must provide a flat and paved area that is approximately the size of a full basketball. SR2S  Staff will check-in for directions to he event site. Vehicle access is necessary to offload equipment at the set-up site.  Bike Rodeos last 2-5 hours not including set-up and breakdown time.
For more information, contact the Safe Routes to School Program at (707) 399-3222 or solanosr2sinfo@sta.ca.gov.