International Walk to School Day 2021
International Walk to School Day 2021 is Wednesday, October 6th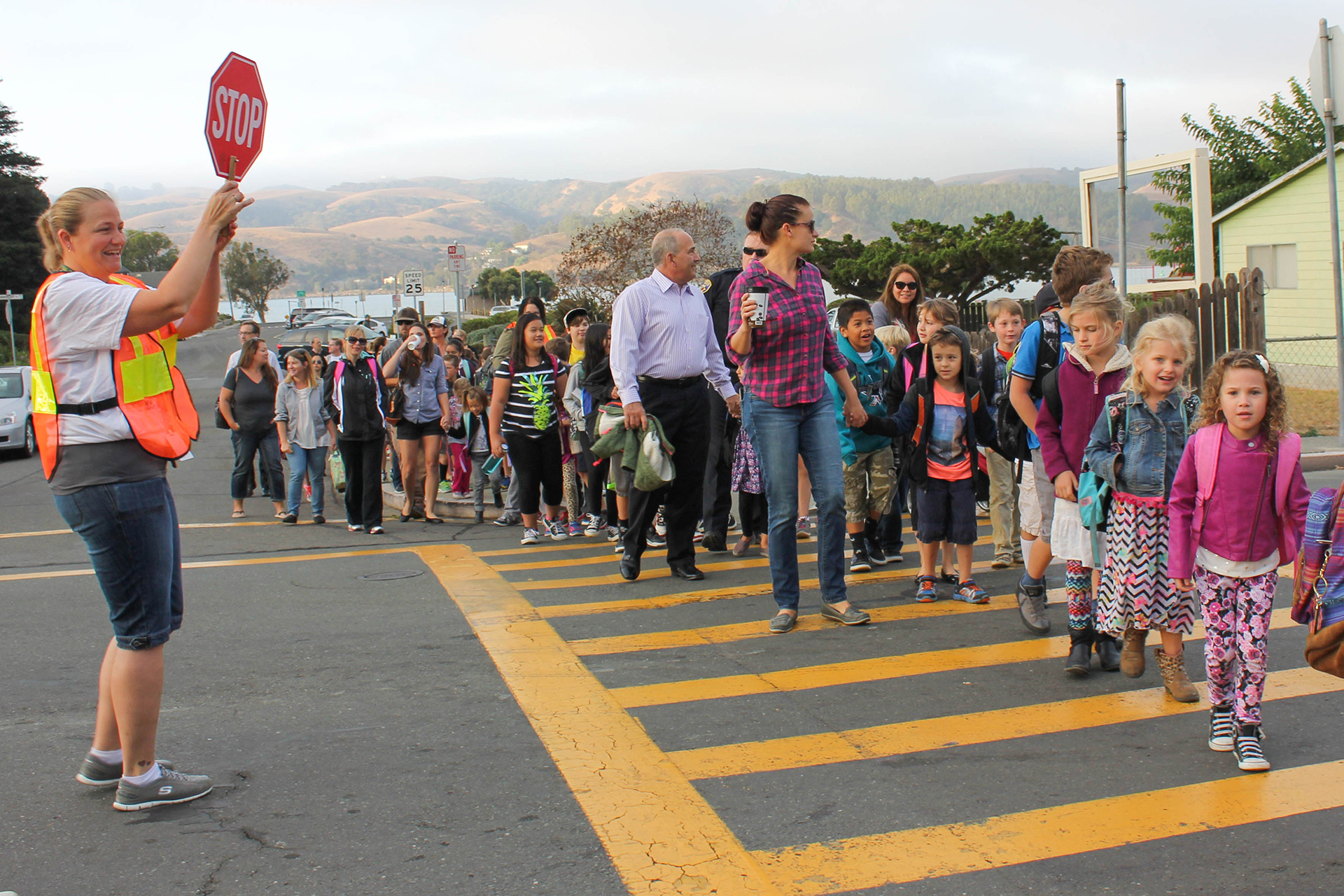 Each October, students throughout Solano County, the nation and the world are encouraged make the effort to get out of the car and walk to school on International Walk to School Day.
Due to COVID-19 and distance learning last school year, Walk to School Day 2020 was cancelled. Now that students have returned to campuses Solano SR2S is looking forward to bringing back this yearly celebration, while adhering to COVID safety protocols.
In years past, Walk to School Day has been a great success and positive experience for our school communities. We are hoping to achieve those same results this year while adhering to safety guidelines and precautions. To help make it as safe as possible we can provide suggestions to help you organize your event, incentives for participants, and assist you with any questions you may have.
CONTACT US if you are interested in hosting a "Covid-friendly" Walk to School Day at your school, and we will work with you to plan a safe and fun event for your school.
Below are some ideas to help your school celebrate and help keep students and staff safe:

Post volunteers or staff at locations near the school to hand out incentives as students walk to school.
Have volunteers hand out tickets that may be redeemed within the classroom for incentives.
Expand the "Day" into a week-long challenge, this can help spread out participation over several days. Then hold a raffle at the end of the week for students that participated.
We hope to bring back our regular celebrations for International Walk to School Day in 2022.

Schools across Solano celebrated in 2019
48 school across Solano County celebrated International Walk to School Day on October 2, 2019. This annual event was another great success! Over 9,100 students participated as "Safe Routes Superheroes" by skipping the car ride and walking to school.