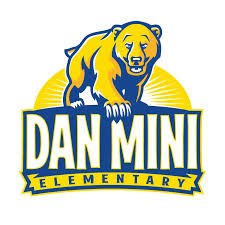 Dan Mini Elementary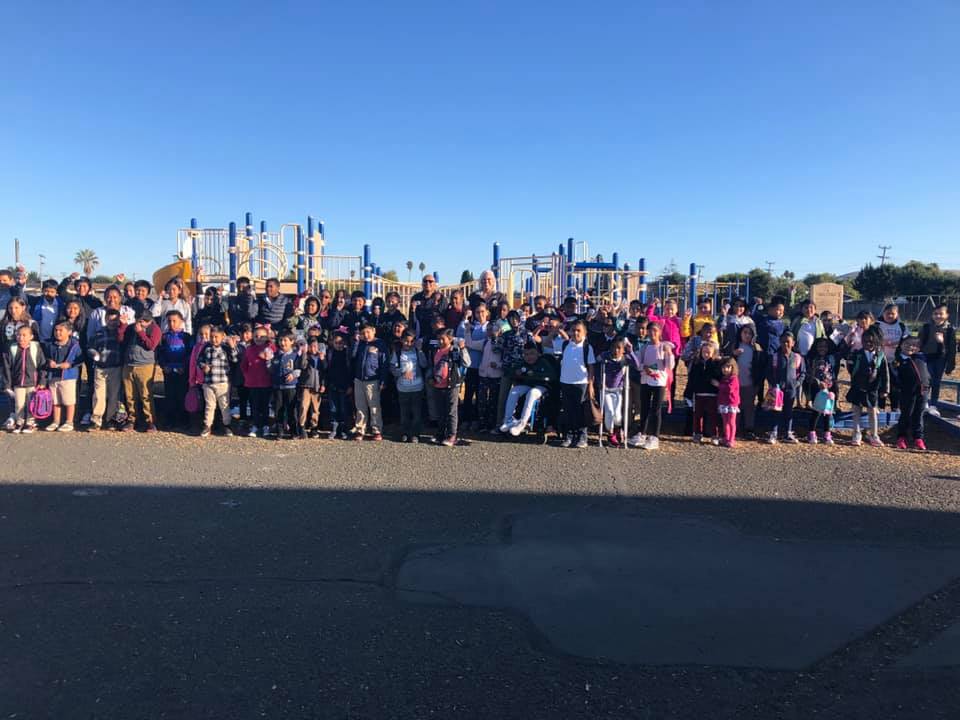 Dan Mini Elementary is an active participant with Solano Safe Routes to School (SR2S). Academic Support Provider (ASP) J. R. Matulac heads the school's participation in Safe Routes events and activities. Celebrating International Walk to School Day the school hosted Supervisor Erin Hannigan that morning to greet students as they arrive, 180 students participated that morning. The school has participated in International Walk to School Day yearly since 2013. Dan Mini has also participated in Travel Surveys, Safety Assemblies, Helmet Fittings and National Bike to school Day.
As an advocate of safety for students travelling to and from the school ASP Matulac along with Principal Yvanna Wheeler applied for a Safe Routes to School Micro Grant for incentives, potential safety projects and safety materials. The grant application was successfully funded for safety materials and incentive items for students that walk or wheel to school. The grant application also provided an opportunity for discussions with the City of Vallejo and the SR2S Program around potential city projects to increase safety for students walking and biking to school.
Prior to the Covid-19 shutdown of schools, Dan Mini expressed interest in working with SR2S to begin an ongoing walking program like a Walking School Bus and/or Walking Wednesdays. The SR2S Program is ready to continue the partnership with the school when on campus classes resume.
Solano Widenmann Leadership Academy
In August 2019, Elsa Widenmann Elementary School merged with Solano Middle School creating a K-8 school on the site of Solano Middle School.  Both schools have previously been active participants in the SR2S Program at their independent sites. Read more to see how Academic Support Provider, Carolyn Finely works with the SR2S Program and stakeholders to address the traffic and safety needs for the students.
*Efforts were placed on hold in March 2020 with the COVID-19 pandemic.  SR2S will continue to support Solano Widenmann K-8 when students return to school. (Renamed Solano Widenmann Leadership Academy beginning 2020-21 school year)
Solano-Widenmann K-8 Champion School Page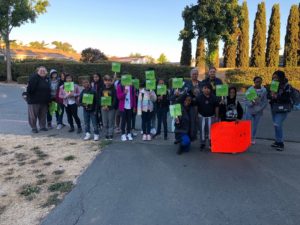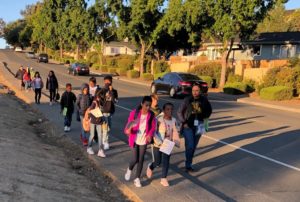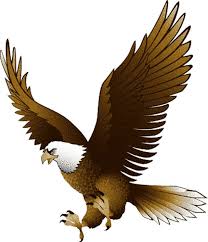 Everest Academy
Vallejo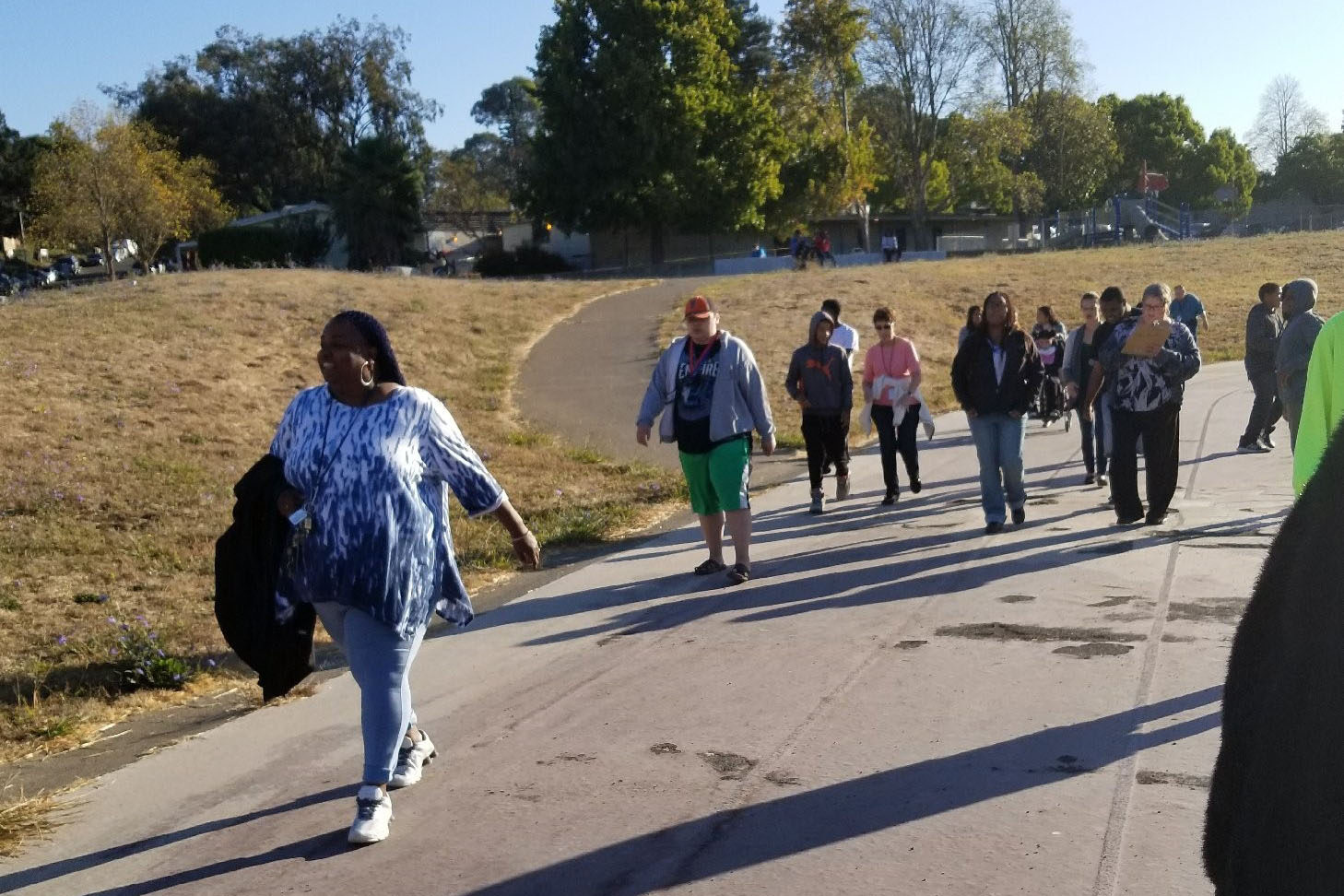 Everest Academy is active in the SR2S program thanks to the hard work and creativity of Carmen Cassius, Academic Support Provider, who devised an on-campus Walking Wednesday in 2016-2017 school year to encourage students, parents and teachers to build positive relationships and stay active. On average, 71 students and 16 adults participate in the event every week and students are "happy, smiling, singing and dancing" as they walk around campus. Everest academy also participates in other Safe Routes to School events including International Walk to School day, the annual Poster Contest, and semi-annual Hand Tally Surveys.

Annie Pennycook Elementary
Vallejo
Pennycook Elementary began a Walking School Bus in the fall of 2016. Led by Arnika Nichols (Academic Support Provider) and parent volunteers, students meet three times per week to walk to and from school. Pennycook also plans to launch Fit Fridays in the spring which will encourage students to engage in physical activity by walking or biking to school as well as participating in an on-campus activity. Pennycook also participated in a number of Safe Routes to School events throughout the years including International Walk to School Day, Bike to School day, the annual Poster Contest, and semi-annual Hand Tally Surveys.
In 2018, Pennycook Elementary took part in the SR2S Program Evaluation and held a walking assessment. Read the Final Walk Audit Report.