Dixon Montessori Charter School (Private School)
Dixon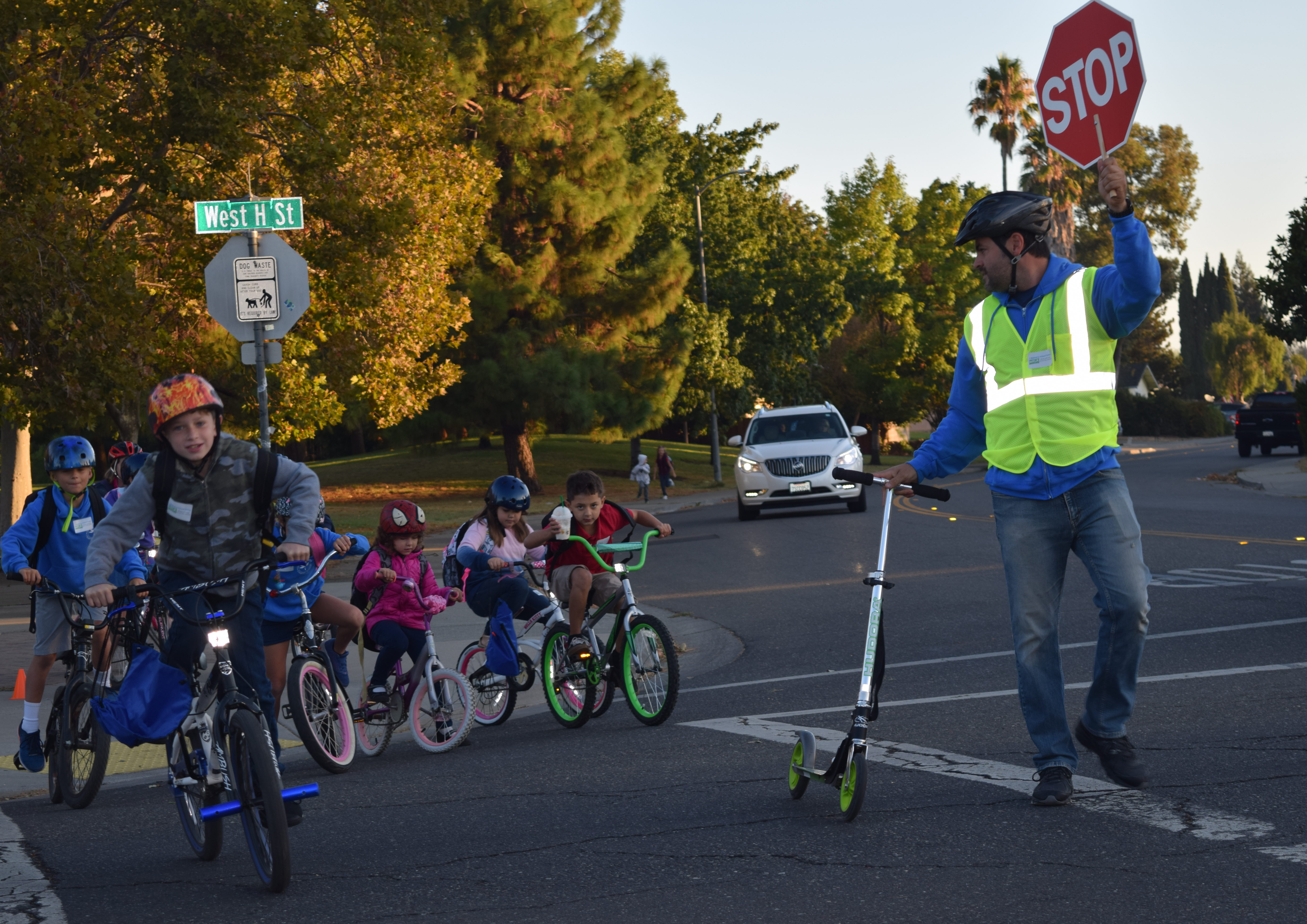 After hosting a successful Bike to School Day event in May 2017, Dixon Montessori Charter School decided to keep the momentum going by starting a Walk or Wheel (WOW) Wednesday program at the beginning of the 2018-2019 school year.
Ben Ernest, Executive Director, said there were several reasons for wanting to start a walking program at the school.
"We believed that riding or walking to school would promote independence in our students, strengthen our community and reduce traffic congestion at a site that wasn't designed for today's commuting habits," he said.
School traffic can be a challenge because the school wasn't originally designed to have 400 students dropped off by their parents, according to Mr. Ernest. The school was built when students rode the bus, their bikes, or walked to school.
Mr. Ernest noticed a considerable increase in bike riders on Bike to School Day and liked the idea of having a program that encouraged walking or biking on a regular basis. He got school staff, parents and students excited about the now popular weekly event, which has increased the number of students walking or rolling to school. As a result, traffic issues have been reduced, with students and school community benefitting, as well.
"Our students and parents who ride and walk begin the day more engaged and alert," Mr. Ernest said. "Many of them come to school with a smile on their face and that's a great way to start the day, he added.
Neighborhood Christian School (Private School)
Dixon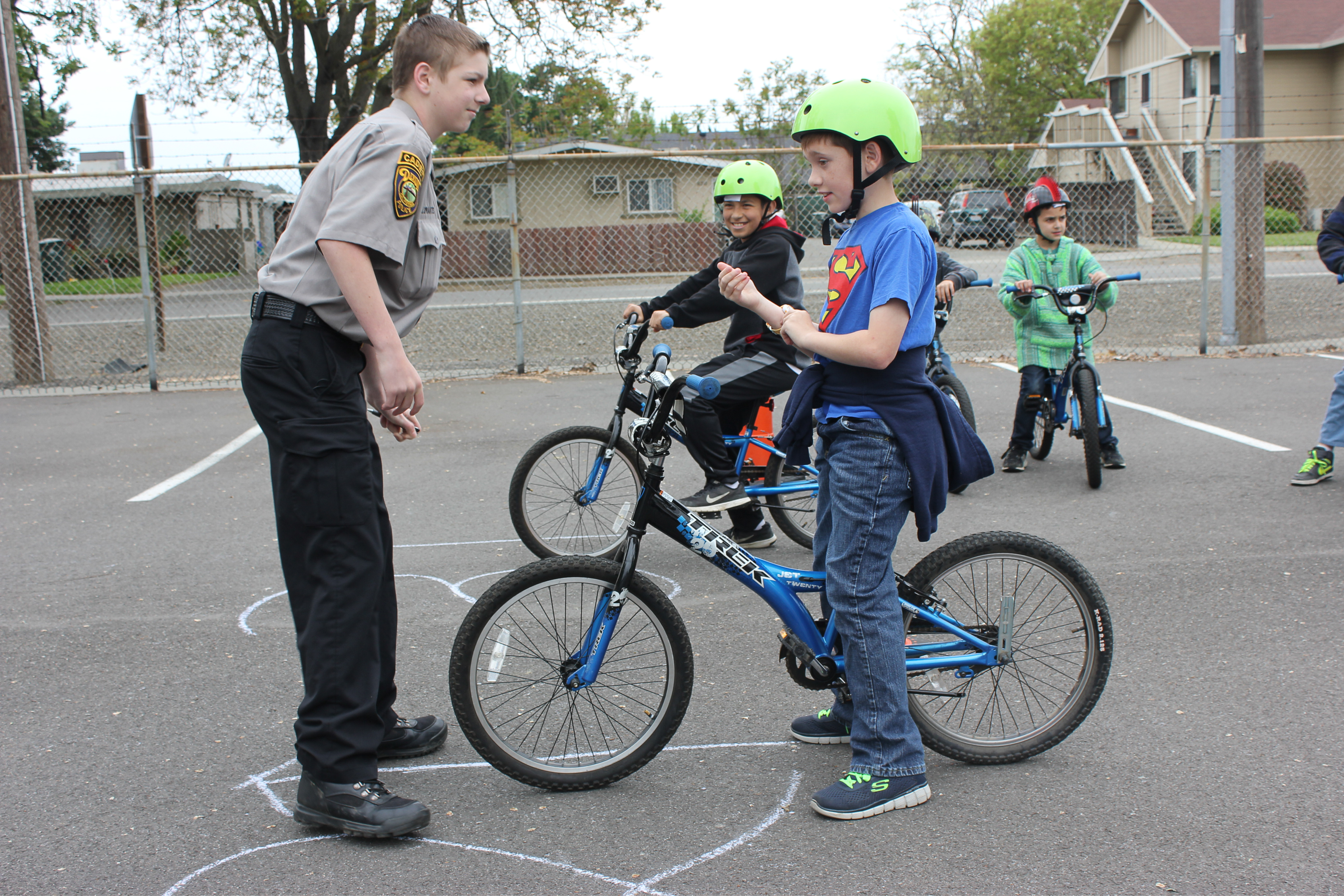 Neighborhood Christian School first became involved in the Safe Routes to School program in 2017 when it hosted a Bike Rodeo for their 3rd to 8th grade students.  The Dixon Cadets lent a hand helping 60 or so students learn bike handling and safety skills as they maneuvered through various obstacle and training courses set up at the school.
The school has also participated in the annual SR2S Poster Contest since 2017.  Lila Rosen took second 2nd Place in the 3rd – 5th grade category for her awesome entry in 2017.