In 2018, the Solano Safe Routes to School (SR2S) Program received a Pedestrian Safety Grant from the California Office of Traffic Safety (OTS) to hold workshops in cities across Solano County to work to address the high rate of pedestrian vs. vehicle collisions especially pertaining to youth.
Thank you to those that attended the  "Let's Keep Solano Kids Street Safe" meeting on September 19, 2019.
Over 50 participants from Solano County cities and schools participated in an information sharing meeting. Ideas from schools that are addressing Ped Safety in different ways were showcased.
Kairos Public School Vacaville Academy shared their Drop off and Pick-up Procedures video with attendees. This school has a great system to help organize the traffic line and keep students safe as they arrive and leave school.

Find out more about the "Let's Keep Solano Kids Street Safe" Pedestrian Safety Month Toolkit for schools and agencies. Educate drivers and pedestrians about safe practices behind the wheel and on foot.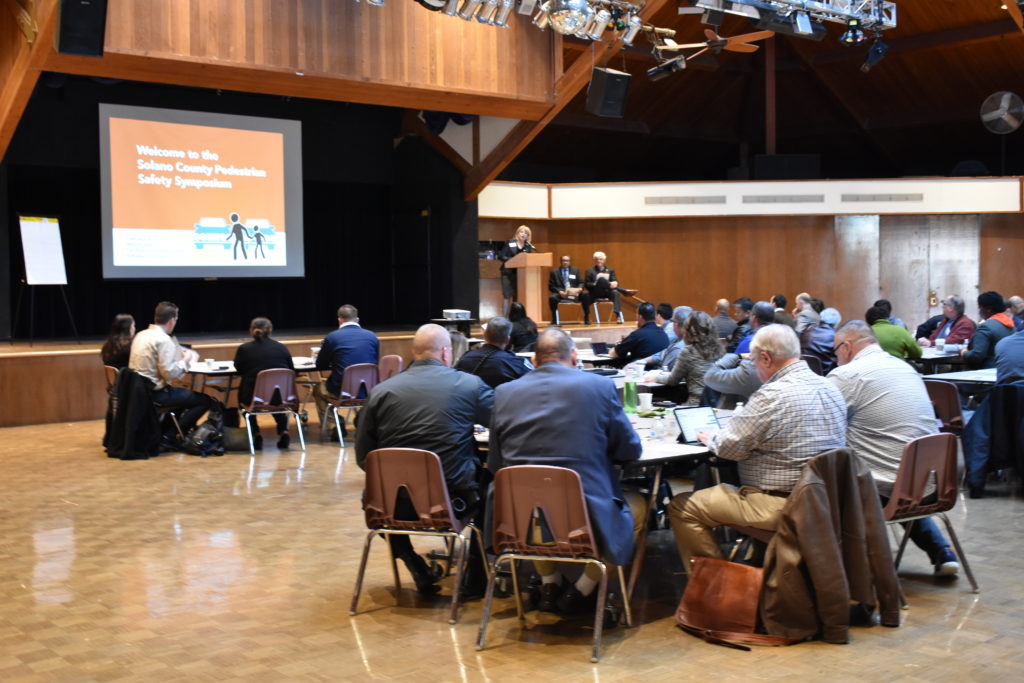 On February 6, 2019 the SR2S Program in partnership with OTS, Solano County Public Health, and the City of Fairfield hosted a Countywide Pedestrian Safety Symposium.  Participants listened to a personal story of the loss of a loved one while riding his bicycle, a presentation of the data for pedestrian vs. vehicle collisions and how it coincides with public health data of low income areas, locations with high rates of diabetes, and health inequities.  You can see the entire presentation here.