SR2S Micro-Grant Pilot Program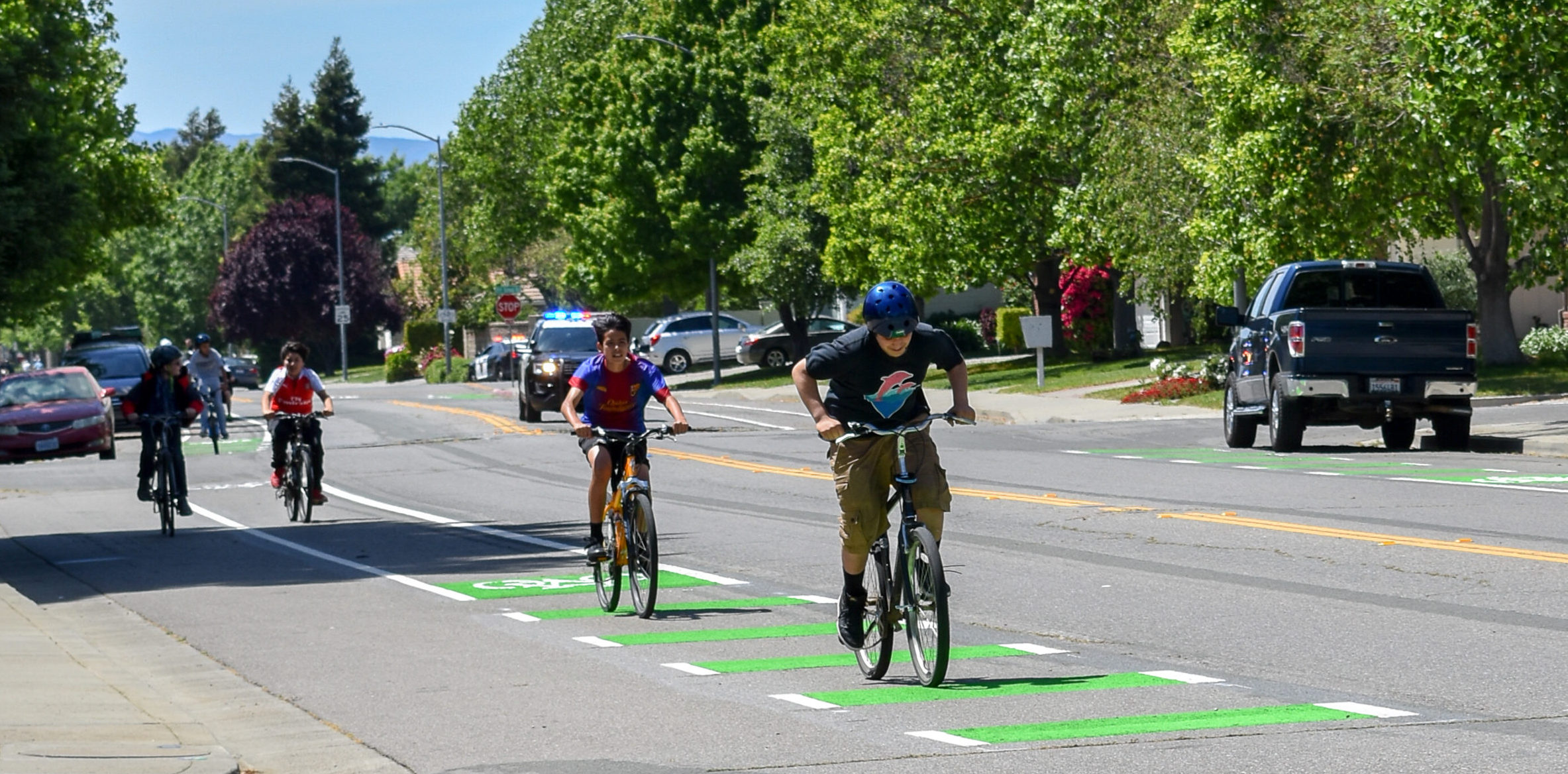 Based on the needs and feedback from cities and schools for small-scale project support, the Solano SR2S Program has received approval from the STA Board to pilot a SR2S Micro-Grant Program to begin in fiscal year 2019-2020. The funds awarded through this program will support small-scale projects or capital purchases that encourage bike and pedestrian usage and improve bike and pedestrian safety around Solano County schools. The SR2S Micro-Grant Pilot Program will be funded through Transportation Development Act (TDA) funds, air district grants and High-Occupancy Vehicle (HOV) fines.
This grant opportunity is open to all Solano County cities, schools, school districts, community organizations and youth groups. Projects could include (but are not limited to): purchasing and installing bike racks and safety-related signage; providing safety equipment (bike helmets, vests, reflectors); creating green bike lanes or making other infrastructure improvements at/around schools.
---
Micro-Grant Project Awards (2019-2020)
The Safe Routes to School Program received 16 grant applications totaling $211,466 in funding requests, exceeding the amount of available funds. Due to the strong interest to fund smaller scale projects, staff is planning to recommend continuing the program next fiscal year. Below is the list of projects awarded funding:
City of Vacaville: radar feedback signs
City of Vallejo: radar feedback signs
Browns Valley Elementary (Vacaville): bike and scooter racks
Dan Mini Elementary (Vallejo): safety signage and equipment, walk/bike incentives
Dixon Montessori Charter School (Dixon): safety signage and equipment, bike rack and walk/bike incentives
Everest Academy (Vallejo): safety equipment, walk/bike incentives
Joe Henderson Elementary (Benicia): high visibility crosswalk improvements
Kairos Public Schools (Vacaville): safety signage and equipment, walk/bike incentives
Knight Middle School (Dixon): bike racks
Mary Farmar Elementary (Benicia): safety signage and equipment
Riverview Middle School (Rio Vista): bike corral fencing and scooter storage
Sierra Vista K-8 (Vacaville): incentives promoting physical activity events
Solano-Widenmann K-8 (Vallejo): walk/bike incentives
Vaca Pena Middle School (Vacaville): scooter racks